Thinking about being a part of a program that isn't available at the school in your district? Consider Controlled Enrollment. For more information and the application click here.
To access the course guide for 2017/2018 please click here.
PBIS GREEN RIBBON RECOGNITION 2015-2016

---

Relay For Life Student Volunteer Link!
Donate By Clicking the Logo!

Onslow County Relay For Life
April 21, 2017 @ 6 PM
Northside High School Athletic Field
---
---
Freshman Orientation Information
---
Congratulations
The Science Olympiad Team placed 3rd in Division C on Saturday. The team's hard work and dedication has paid off, they will complete in the State Competition in April.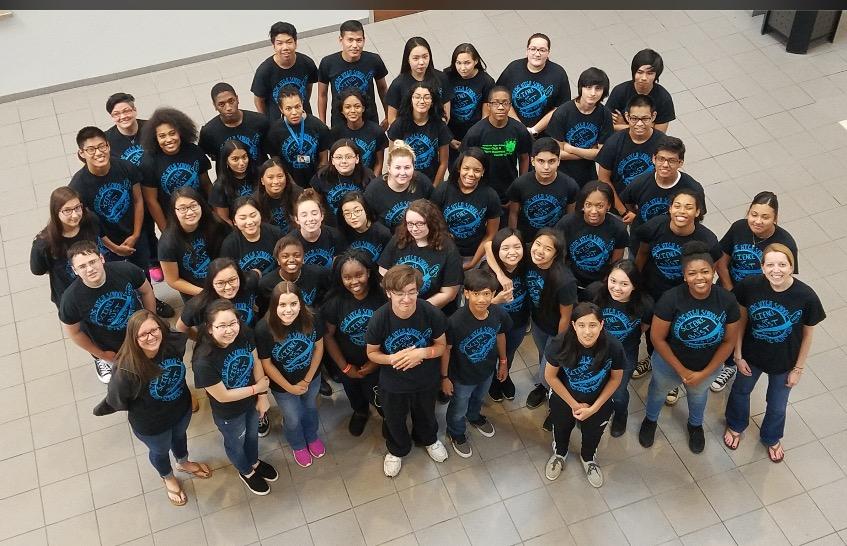 ---
Congratulations!!!
The Northside Boys Basketball team wins
NCHSAA 2A State Championship.
Great job on a perfect season 30 - 0.
---
8th Grade Parent Meeting
Information from the meeting can be found at the
link below:
Parent Career Academy Informational Presentation (link)
---
Gabrielle McBroom successfully auditioned for the 2017 NCBA All-State Honors Band. Gabrielle will represent Northside High School on May 7th, 2017 at UNC-Greensboro as one of the top two high school oboists in the entire state of North Carolina. Congratulations, Gabby!
_____________________________________________________________
Student Handbook Changes

Dress Code

Mid-thigh shirt must be worn with leggings. The shirt must be mid-thigh all the way around the body.

Tardies

Period 1 tardies go to office to check in. Lunch detention will be assigned.

Periods 2, 3, 4 Lock out when the late bell rings, student goes to Harris (610) for a pass and a lunch detention slip. This is for both excused AND unexcused absences. Only a doctor's note will excuse them from lunch detention.

ID Badges

Students must have ID badges VISIBLE. They may not enter any Powerhour activity without it. If they forget it, they must get a new one in the media center and pay or put it on their account as a fee.
2016-2017 PBIS Faculty of Month

Jaqueline Sharpe, CTE March 2017
Stephanie Erps, Science February 2017
Ollie Sanders, Custodian January 2017
David Cox, Social Studies December 2016
Cyrus Taylor, Math November 2016
Nicole Martin, Science October 2016
Kari Cobb, CTE September 2016
2016-2017 PBIS Student of the Month

Jeassica McCuller, Grade 12 March 2017
Ryan Davis, Grade 11 February 2017
Bailey Sullivan, Grade 12 January 2017
Hope Calixte, Grade 12 December 2016
Marianna Cota, Grade 11 November 2016
Elijah Copeland, Grade 11 October 2016
Tatum Kellum, Grade 11 September 2016
---