---
*(Click on blue links for more information)
EDUCATION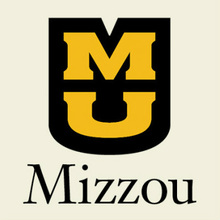 Ed.S Degree, Information Science & Learning Technologies; Technology in Schools/Learning Systems Design & Development Focus, University of Missouri, Columbia, MO 2014
Business and Marketing Licensure Certificate, NC State University, Raleigh, NC, 2009
MBA, University of Phoenix, Phoenix, AZ, 2007
BSBA, Mgt and Organizational Development, Mount Olive College, Mount Olive, NC, 2002 (Graduated Summa Cum Laude, 4.0 GPA)
---
CERTIFICATIONS AND LICENSES
NC SPII Teaching License – NC Lic #1097264-Class A, Exp. 06/30/20
Business and Information Technology Education (6-12)
Technology Education (6-12)
Digital Media (6-12)
Microsoft Office Specialist (MOS): Word 2013, PowerPoint 2013, Excel 2013, Access 2013, Word 2010 and PowerPoint 2010
Microsoft Certified Educator (MCE): Technology Literacy for Educators
Adobe Certified Associate (ACA): Visual Communication using Adobe Photoshop®, Print and Digital Media Publication using Adobe InDesign® and Video Communication using Premiere® Pro
Internet and Computer Core Certification (IC3): Key Applications (Office 2013), Living Online, and Computing Fundamentals MAC
Intuit QuickBooks Certified User 2016: QuickBooks Pro/Premier 2016
Effective Teacher Training Certificate
---
LEADERSHIP EXPERIENCE
​2014-present

Adv Applied STEM Director/Tower Coord.
2015-present

PBIS & MTSS PLC
2015-present

TLP (Teachers Leading the Profession) PLC (district-level)
2012-present

Mentor Teacher (4+ Teachers)
2009-present

Safe and Civil School Committee
2008-present Online Educator/Facilitator
2007-present AVID Site Team
2007-present School Leadership Team

2012-2016 AVID Co-Coordinator (National AVID HS Demo Site)
2012-2016 Co-Dept Chair-CTE (8+ Teachers)
2009-2016 Freshman Class Advisor
2009-2014 Freshman Transition Director
2000-2009 Franchise Owner – Dairy Queen
2005-2007 Owner – Real Estate Company
2004-2005 Program Area Coordinator
2003-2005 Department Director (5 Programs)
---
RELEVANT TEACHING EXPERIENCE
2007-present Onslow County Schools Jacksonville, NC
Career and Technical Educator / Educational Engineer (See other titles above)
Courses: Foundations of Engineering Technology I & II; Applications of Engineering Technology; CTE Advanced Studies; Digital Media; Advanced Digital Media; Principles of Business and Finance; Entrepreneurship I; Multimedia and Webpage Design; Career Management.
Achieved Career Academy Accreditation; Made application and presented on behalf of Northside's Advanced Applied STEM Academy, whereby demonstrating the requirements of the National Career Academy Coalition (NCAC) Ten National Standards of Practice of Career Academies, earning the distinction of "Model" Academy, 2016.

Career Academies are schools within schools that link students with peers, teachers, and community partners in a structured environment that fosters academic success. The career academy concept has three key elements:
A small learning community (SLC)

A

rigorous, project-based, real-world,

college-prep sequential curriculum with a career theme

An advisory board that forges partnerships with employers, higher education institutions, and the community
Increased faculty AVID WICOR strategy usage from 20% to 100% to assist Northside High School in becoming North Carolina's first National AVID High School Demonstration Site, 2012-present.
Presented on behalf of district, demonstrating the consistent improvement of quality education, whereby completing the requirements of AdvancED School System Accreditation, earning the distinction of district-wide re-accreditation, 2015.
Supervise students, maintain student records and advise students on academic and vocational curricula and career issues.
Increase relationships through daily student and parent communication.
Collaborate with members of the business community to improve programs, to develop new programs, and to provide student access to learning opportunities such as job shadowing and internships.
Serve on academic and administrative committees/PLCs that deal with institutional policies, departmental matters, and academic issues.
Assist in writing grant proposals to procure external technology funding.
2008-present Coastal Carolina Community College Jacksonville, NC
Adjunct Face-to-Face and Online Instructor, Continuing Education Division
Courses: Beginning Computers; Microsoft Office 2007 and 2010 Introductory, Intermediate, and Advanced; MS Access 2010: From Design to Implementation; Quickbooks 2016 and Adobe Photoshop Elements 11.
Courses created/taught for CCCC: Getting To Know Your iPad; Podcasting in Education; Facebook, Twitter, and Skype for Networking; and Webpage Tips and Tricks for Teachers.
Instruct various computer courses, maintain student records, and make necessary budget suggestions.
---
OTHER RELATED EXPERIENCE
2000-2009 DBA Surf City Dairy Queen Surf City, NC
Owner/Secretary of the Corporation Sound Waves of Surf City, Inc.

2005-2007 The Cobb Group, Inc. (DBA Kari Page, Inc.) Sneads Ferry, NC
Owner of Real Estate Company (3+ Agents)

2003-2005 Miller-Motte Technical College (Division of Delta Corp.) Wilmington, NC
Cosmetology Department Director

Conducted market research for a cosmetology program in Wilmington, NC to conclude a need.

Upon Cosmetology School Licensure (NC Stateboard of Cosmetic Arts) and curriculum approval through ACICS, enrolled and sustained a student enrollment totaling 200+ day and night students.

Successfully licensed 85% of graduates in five different programs: Cosmetology, Cosmetology Instructor, Esthetics, Esthetics Instructor, Nail Technology, and Nail Technology Instructor.
Esthetics Department Chair Cary, NC
Program Area Coordinator for 13 other schools

2002-2003 Carteret Community College Morehead City, NC
Cosmetology Instructor/Academic Advisor

2000-2001 Coastal Carolina Community College Jacksonville, NC
Cosmetology Instructor
---
PROFESSIONAL PRESENTATIONS
"The Secret to Reaching the New Generation of Learners: Using Their Technology Inside and Outside of the Classroom"

"CEV Curriculum – A Multimedia Answer for Your Classroom"
"Take a Trip to Atomsville – A New Approach to Teaching Microsoft Office"

"Using Technology in the FACS Classroom"

---
Designed by Kari Cobb * Updated 08/2016 * All images are property of Kari Cobb * Any use of images on this web site are prohibited without permission from the site owner * Kari.Cobb@onslow.k12.nc.us.

*All items found in BLUE are links. Please feel free to click on them for an enriched ePortfolio experience.