---
Microsoft Word & PowerPoint, Principles of Business and Finance


---
I received my Associate Degree from Coastal Carolina Community College and my BS in Business and Accounting from University of North Carolina at Wilmington. I am a lataral entry teacher and had to further my education by picking up classes from Barton College and University of North Carolina at Wilmington.
---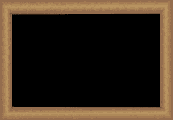 After fifteen years in the public and government accounting fields, I made the decision to become a teacher. This experience has been both rewarding and enjoyable. Besides being a high school teacher, I work at Coastal Carolina Communition College in the Adult High School and GED programs.
My first fifteen years of being a business education teacher were spent at Southwest Middle School. This has been a new experience for me at Northside High School this school year 2014-2015. I wish I had made the transition from middle school to high school earlier in my career!
---
I was raised in Onslow County and a graduate of Jacksonville High School. I am married with five children which have graduated from the Onslow County School system. Each of our children have attended and graduated from colleges in North Carolina.
In my spare time, you will find me reading, traveling, gardening, cooking, boating, and beaching it. I also like Nascar and drag racing. You may find me walking with my two dogs in the Northside High School Community. It is a wonderful area to raise a family with so many things to do within walking distance.
We have a house divided when it comes to college sports since our children have all chosen different colleges to get their degrees. I love ACC basketball.